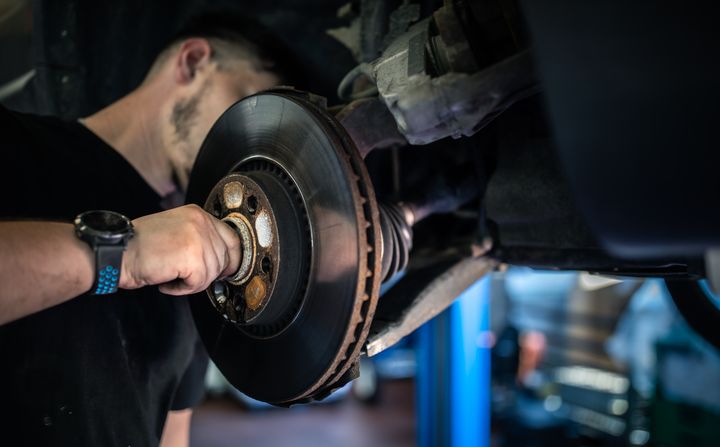 Your Trusted Source for Wheel Bearings
Your vehicle's wheel bearings are a small set of steel rollers or balls that provide the wheel with the support it needs to spin freely. These wheel bearings are found at the center of the wheel, inside the hub. They work by reducing friction, allowing the hub to roll around the axle. If you hear noises such as rumbles, clicks or groans that change with your vehicle's speed, then your bearings might be worn or damaged. When this occurs, they produce enough heat to potentially cause the wheel to lock up. Even worse, a defective wheel bearing can eventually cause a wheel to come off altogether. If you need wheel bearing replacement, come to Beamer Tire & Auto Repair. We have served Greensboro & Kernersville and the surrounding communities of Guilford since 2009. Our professional technicians at Beamer Tire & Auto Repair have years of experience replacing wheel bearings on a wide range of vehicles.
Quality Wheel Bearings From Experienced Technicians
Your wheel bearings should be inspected at regular intervals. When your wheel bearings get worn down and your wheels are not rotating smoothly, your vehicle's performance will suffer. Let Beamer Tire & Auto Repair make sure your wheel bearings are working properly, for you to drive smoothly and without risk. Whenever you are in Greensboro & Kernersville or Guilford, rely on Beamer Tire & Auto Repair to get the job done accurately. Whether you are driving a Chevrolet, Ford or Chrysler, our expertise with wheel bearing inspection and replacement will have you back on the road safely. For high-quality, affordable wheel bearings, visit the experts at Beamer Tire & Auto Repair in Greensboro & Kernersville, NC. Call us today or use our convenient online appointment form to schedule your visit.